Roofing Company Andover
Call Roofing company in Andover 01264748874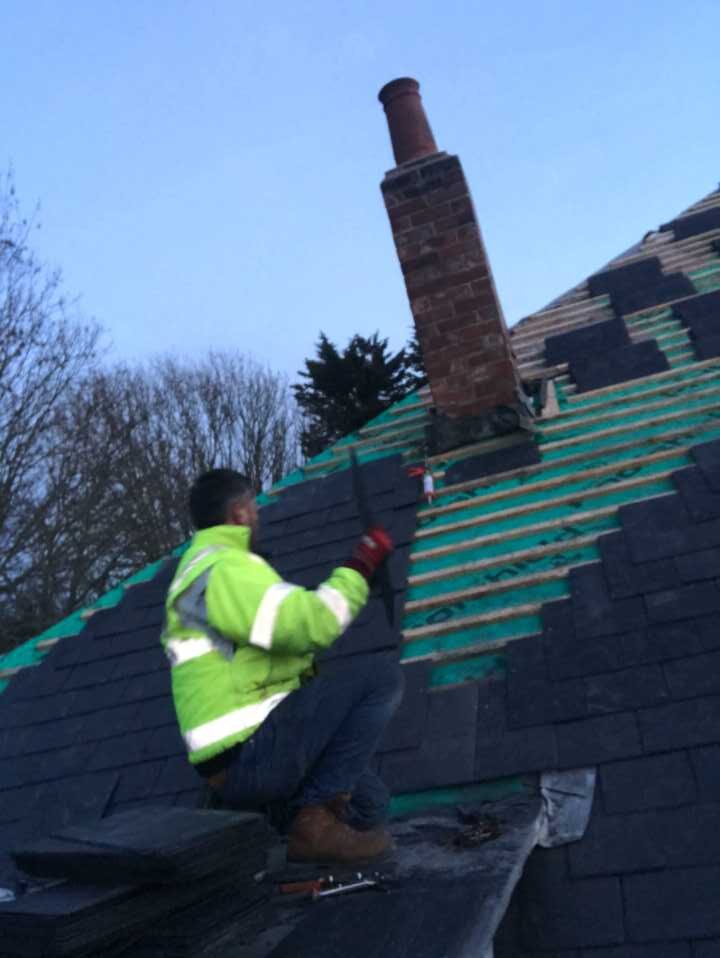 Here at Roofing Company Andover, we are one of the most premier and efficient roofing companies. And Roofing Company Andover are available at your disposal. Everybody knows how annoying roof leaks and damage can be. And, if you don't have a tradesman that you can trust to fix it, you can be left in a very problematic predicament.
Roofers in Andover are trained in dealing with commercial and domestic roofing
Leaks can quickly lead to water damage. The water damage in turn can lead to huge costs on your bill. Our roofers Andover are able to get rid of such unnecessary fees. We do that by providing free quotations and maintaining very competitive pricing. Our workforce are highly skilled and trained. The roofers in Andover team deals with commercial and domestic roofing alike.
Roofing Company Andover Can Help With Roof Maintenance
There is very little that roofing company Andover cannot help you with. As a roofing company, we not only help you with leakages or installations on your property or on any commercial building but we can also offer yearly maintenance on your roof too. This maintenance work includes roof and tile cleaning to stop moss build-up damaging your roof, gutter clearance, property assessments and a lot more. Roofing company Andover has it all covered.
Cleaning the build-up of moss and debris on your roof can be a tough job and we offer a service that is efficient and effective. A member of our friendly team can be with you the same day can organise a time to suit you to clean your roof. This is also the case with gutter clearance. Roofing company Andover can give your gutters a thorough clean especially after the autumnal weather to make sure that no blockages occur over the winter. It is important to know that your gutters are clear and working effectively to prevent any further damage occurring to your piping. Roofing company Andover have the right equipment and knowledge to unclog or clean your gutters successfully.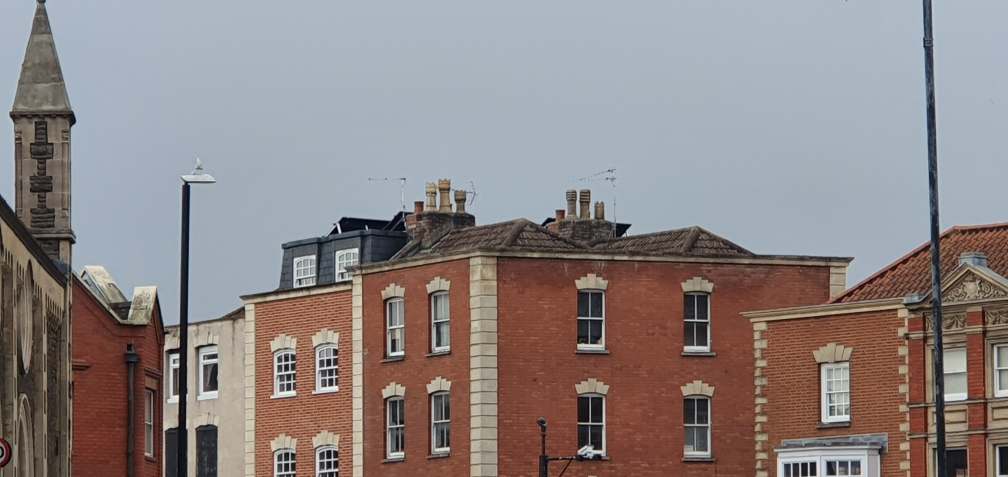 Our team can also offer full assessments on your property to make sure that everything is in working order and there is no damage or issues that could occur in the near future. Roofing company Andover have the expertise to assess any roof and offer a friendly assessment breakdown with each job. If there are any known problems then a roofer at roofing company Andover can explain the situation and provide information about when and how the problem should be fixed. We never oversell our services and only offer work that saves you money in the long run and improves your property. We guarantee 100% satisfaction.
For a Professional and Friendly Service Choose Roofing Company Andover
If you choose to call roofing company Andover today, you will receive friendly and professional service from the first time you speak to us over the phone to the last time we check over the work we have done. We take pride in in the work we offer and the type of service we give to every client. Roofing company Andover will not let you down. The level of quality we provide in the roofs we repair or install or any of the services we provide large or small, our team will always do it's best to out the time it spends in or on your home. We always act professionally and remain friendly to put your mind at ease when it comes to stressful roofing situations.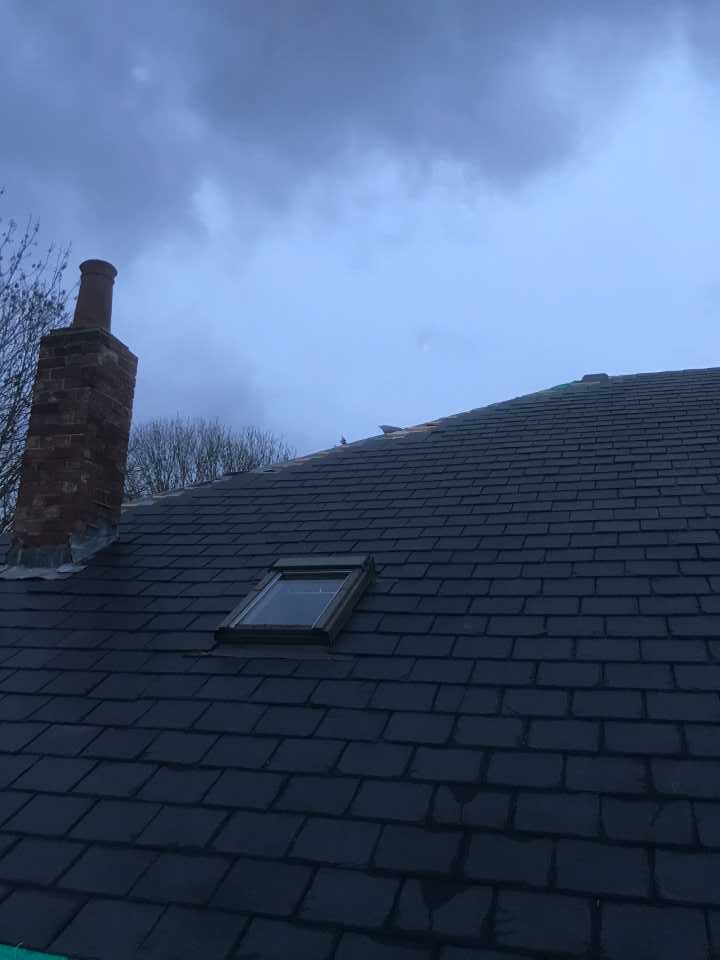 Roofing company Andover can be depended on to to be with you at the time they have agreed on and remain open and honest about any delays that concern you and your property. This is something that is important to us. Building trust with our local clients is vital to keep roofing company Andover in business in the area. Every client deserves a dependable and professional team that not only takes care of the job at hand but also provide information in relation to what they can expect. They also deserve a chance to make their choices and preferences in regard to certain materials and budgets.
If you have a question about your roof or any services that we provide, at roofing company Andover will always be happy to take your call all or provide a small assessment of the damage that has been done or the job that is needed. We will never push to do any work on your home and only provide recommendations or suggestions that will benefit you and your home and save you money in the long run. You can trust roofing company Andover for all your roofing needs no matter the budget or the issue.
Roofing Company Andover Can Convert Your Loft
A loft conversion is an ideal way to create more space in your existing home. Roofing company Andover is a reputable roofing company that has experienced converting lofts into wonderful new spaces in your home. Whether you need a new bedroom or an office space or perhaps simply the relaxation room, roofing company Andover is the company to choose. They will help you plan exactly what you were looking for with your new space and recommend the right fixtures and fittings for your property and its structure. Can also install beautiful skylights that will add lots of light into the room and provide a lovely sky view.
Roofing company Andover are renowned for being super-efficient in their loft conversions but never cut corners when it comes to quality and finish. They listen to their customers' preferences when it comes to materials and design and can make sure they get the most out of the space available. Roofing company Andover is also a company that strives to predict any issues or delays that may happen so that the room can be ready as soon as possible. They can also advise you on any Council planning permission that you may need for your home and provide a deadline for completion.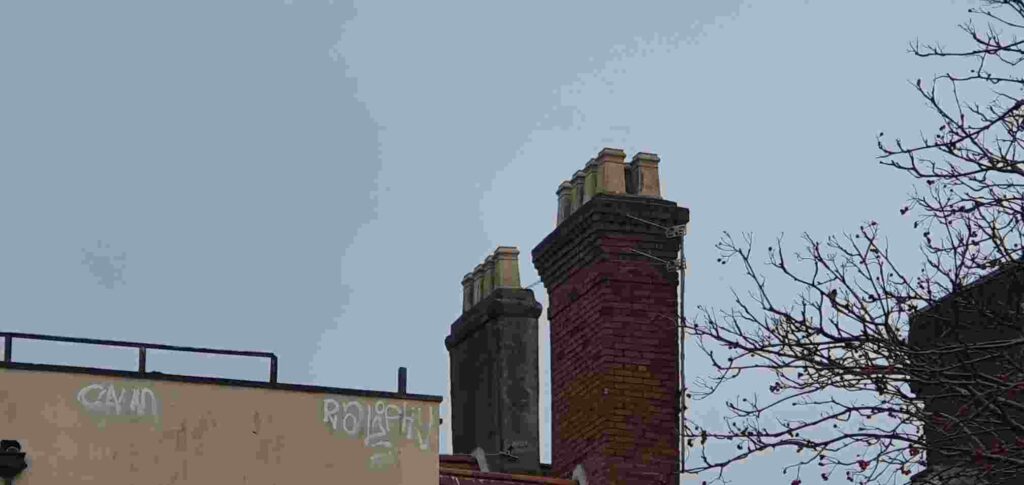 Roofing company Andover is serious when it comes to loft conversions because they know how important that extra space for your home is especially for a growing family. Loft conversions can add a lot of value to your home and with an extra bathroom can make a big difference to your everyday life. Roofing company Andover is the roofing company to choose if you want a beautiful and efficient loft conversion that you and your family can enjoy. So call us today for a quote and we can be with you for a full assessment of your loft space within a few days. You look forward to hearing from you.
Customer Service is Important to Roofing Company Andover
Understanding the needs of their customers and being receptive of that is something that Roofing company Andover strives to achieve on a daily basis. As a roofing company, they believe that happy customers mean a great business. Despite the builder's reputation of rudeness and anti-social noise pollution, roofing company Andover make sure that the roofers employed are just as keen to stay warm and friendly with their customers as much as they are willing to to-do your roof. There is no good job without good customer service. Any roof work on your home ma can be stressful and worrisome. It is not something you want regularly to happen.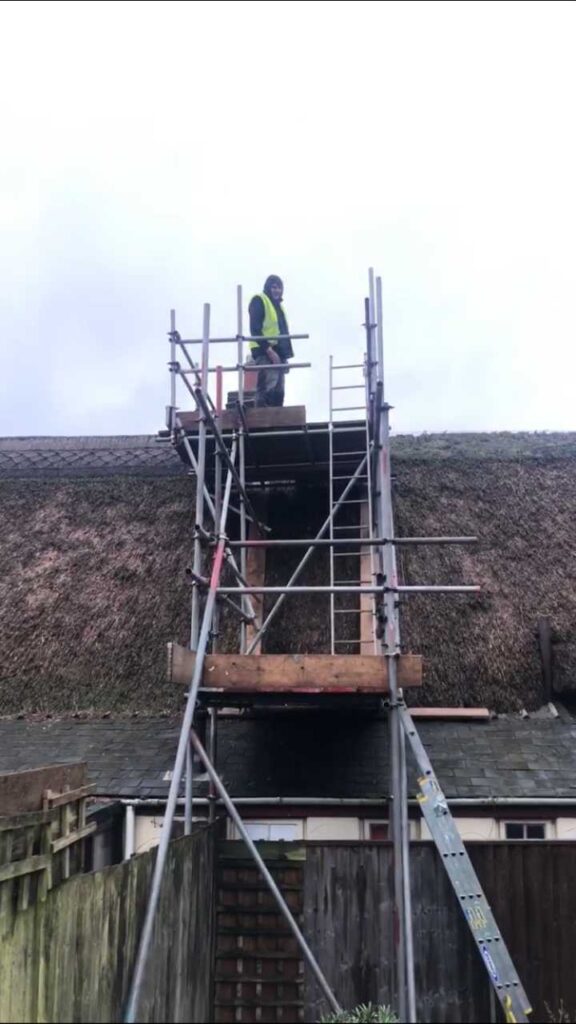 Roofing company Andover realise this and make sure that every customer is reassured and the work is carried out with minimal disruption. All the companies roofers have in-depth about the work that would be carried out and answer any questions they may have. This helps builders create the rapport with a customer's and dialogue becomes a lot easier. This is especially important when roofing company Andover is completing a big roof installation. Having strong communication skills is vital in this situation because the job can go on for longer than necessary and so both parties need to be collaborative.
Roofing company Andover believe it's important for them to keep an open channel communication even after the job is done so that if any problems arise it will be easy for the customer to deal with. Roofing company Andover never leave a job unfinished. If anything else needs to be done after they have left, they will always come back to fix it. They work with a scaffolding team to make sure it stays up 7-days and although one unsightly, it means checks can be made. So don't worry when it comes to communicating with roofing company Andover they will always put your mind at ease and remain communicative throughout.
Roofers Andovers Can Resolve all Roof Problems
Roofing company Andover is a local company that is able to fix any roof problem you have whether that be minor problems such as removing a build-up of moss or replacing the odd tile or whether it is is more complex problems such as full roof insulation or treatment, roofing company Andover is the right company to choose. It is important to maintain your roof the way you maintain other things in your property. This is especially important before the winter months set in and any work on your roof may become more difficult will be delayed. If you a find a leak and water is coming through your ceiling, this is a situation that needs to be addressed as soon as possible because a buildup of water in your roof can cause further damage and make your home damp.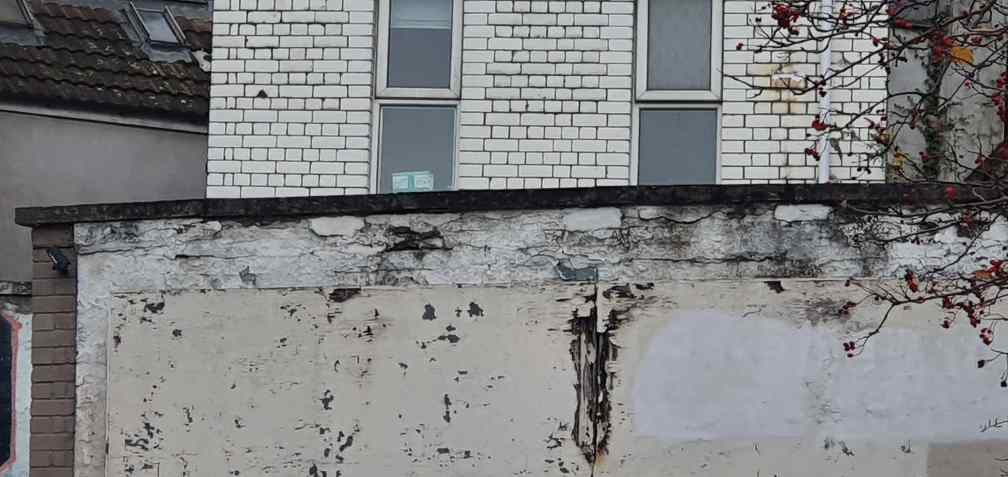 Finding a leak does not necessarily mean that you need a full roof replacement. Roofing company Andover will assess your roof structure and see what is causing the leak. A leak could be due to a damaged tile or the protective layer underneath the tiles could be worn and ready for replacement. In this way, it is important to explain the situation to our company and we can offer a quick quote but also fully assessed when we arrive. Our fees are unbeatable in the Andover area and we can negotiate the more work we do when your property. Roofing company Andover is a perfect choice.
We also offer roof cleaning and gutter clearance which can be part of a yearly maintenance job. We are happy to book you in every year for this type of work to prevent any damage occurring to your roof and necessarily. Roofing company Andover thinks any preventative measures are extremely important and can save you lots of money in the long run. Gutter clearance can protect your good shoes and piping and roof cleaning can prevent any mould and Moss build-up that can weaken your tiles and the structure of your roof. Roofing company Andover can explain what is required for your individual Ruth and offer the best resolutions.
Top Reasons to Choose Roofing Company Andover
You can't go wrong with Roofing Company Andover. This is an exciting time for our roofing company because there are many new builds going up around the Andover area and we are able to fit most of the roofs that are involved. However, does not mean that we are not available to meet existing property issues. Here are a few reasons why you should choose roofing company Andover. Firstly, we Are a reputable company that has been in the local area for well over 20-years. We have built up a strong and qualified team that knows the area and are up to date related methods and problems that could arise.
Secondly, roofing company Andover attend extensive training on a regular basis so that if any new methods or materials need to be used we have the knowledge and the resources available to meet these demands. We never become complacent about the work that we do and how it changes regularly. Roofing company Andover, therefore, is a far-reaching roofing company that does its best to offer the best service possible. It never compromises on quality for customer service.
Now, this runs into the third point about roofing company Andover. We are a roofing company that put our customers first regardless of the situation and we fully understand the stress involved with roof issues in the home. We are a caring company especially when it comes to the local community of Andover. We have had lots of positive feedback from our local clients and we are proud of this. Roofers Andover are happy to all attend all times to assess the roofing situation whether it means a quick leak fix or a whole new roof installation.
So why not choose our roofing company because we cannot only do a great job on your roof but also offer a warm and friendly customer service always.
Moreover Roofing Company Andover is able to conduct:
roof surveys
skylight installation
roof moss removal
roof treatment
gutter clearing
roof cleaning
Essentially Roofing Company Andover can provide any single roofing service you are in need of. Especially in the case of aged roofs, if you want to give it some TLC to make sure that it is protected against any kind of bad weather, getting in touch with our business is the best idea.
Attics are also a consideration to be made, as they can quickly become filled with damp and therefore become damaged if the roof is not properly protected.
Without proper ventilation for your attics, you will encounter many problems regarding mould.This is because cold air does indeed need to enter ones attic. You may think that you need to keep it insulated at all times. However, this will increase the chances of black mould growing along the walls. Instead is important to have an intake and exhaust vent for cold air to enter, and for warm to leave. This will circulate fresh air throughout the attic, making it much less prone to damage.
There are also other considerations to be taken into account when ventilating an attic. For example, if you would like to use it as a room in the house, i.e. as a spare bedroom or a games room, office or library. In cases like this it's very important to make sure that the room is warm while still equipped with adequate ventilation.
Investigation of the attic
Roofing Company Andover are able to conduct all these services for you, and conduct a thorough investigation of the attic to analyse what would be the best method. Able to utilise our 20 + years of experience in this trade, every single one of Roofing Company Andover's workforce are given the best training and tools to deal with such issues.
Maybe you do not have any urgent issues with your roof, but perhaps you want to add a bit of light to your house through the installation of a skylight. Once again Roofing Company Andover are able to conduct such services for you. We are also able to perform any skylight repairs that you may need.
We can help you decide what would be the best option for you with our expert advice, and then Roofers Andover can install these with minimal disruption to your day and property. Take the stress out of roof problems by calling our business today.
Roofing services, roof repairs, cleaning, moss removal, tiles, ridge tiles, flashing, cladding, extensions, slate roof repairs, guttering, battens, membranes.
Roofing Andover
Roofing services in Andover, roof repairs, cleaning, moss removal, tiles, ridge tiles, flashing, cladding, extensions, slate roof repairs, guttering, battens, membranes.