Roofing Company Andover
Call Roofing company in Andover 01264748874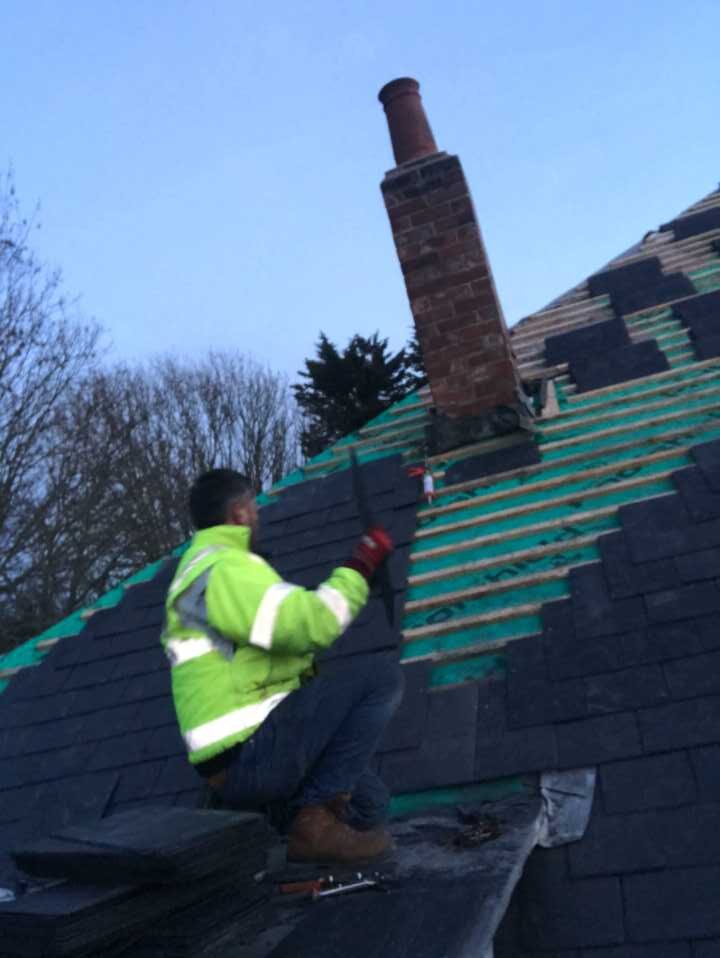 Here at Roofing Company Andover, we are one of the most premier and efficient roofing companies. And we are available at your disposal. Everybody knows how annoying roof leaks and damage can be. And, if you don't have a tradesman that you can trust to fix it, you can be left in a very problematic predicament.
Roofers in Andover are trained in dealing with commercial and domestic roofing
Leaks can quickly lead to water damage. The water damage in turn can lead to huge costs on your bill. Roofing Company Andover are able to get rid of such unnecessary fees. We do that by providing free quotations and maintaining very competitive pricing. Our workforce are highly skilled and trained. The roofers in Andover team deals with commercial and domestic roofing alike.
Moreover Roofing Company Andover is able to conduct:
roof surveys
skylight installation
roof moss removal
roof treatment
gutter clearing
roof cleaning
Essentially Roofing Company Andover can provide any single roofing service you are in need of. Especially in the case of aged roofs, if you want to give it some TLC to make sure that it is protected against any kind of bad weather, getting in touch with our business is the best idea.
Attics are also a consideration to be made, as they can quickly become filled with damp and therefore become damaged if the roof is not properly protected.
Without proper ventilation for your attics, you will encounter many problems regarding mould.This is because cold air does indeed need to enter ones attic. You may think that you need to keep it insulated at all times. However, this will increase the chances of black mould growing along the walls. Instead is important to have an intake and exhaust vent for cold air to enter, and for warm to leave. This will circulate fresh air throughout the attic, making it much less prone to damage.
There are also other considerations to be taken into account when ventilating an attic. For example, if you would like to use it as a room in the house, i.e. as a spare bedroom or a games room, office or library. In cases like this it's very important to make sure that the room is warm while still equipped with adequate ventilation.
Investigation of the attic
Roofing Company Andover are able to conduct all these services for you, and conduct a thorough investigation of the attic to analyse what would be the best method. Able to utilise our 20 + years of experience in this trade, every single one of Roofing Company Andover's workforce are given the best training and tools to deal with such issues.
Maybe you do not have any urgent issues with your roof ,but perhaps you want to add a bit of light to your house through the installation of a skylight. Once again Roofing Company Andover are able to conduct such services for you. We are also able to perform any skylight repairs that you may need.
We can help you decide what would be the best option for you with our expert advice, and then we can install these with minimal disruption to your day and property. Take the stress out of roof problems by calling our business today.