Services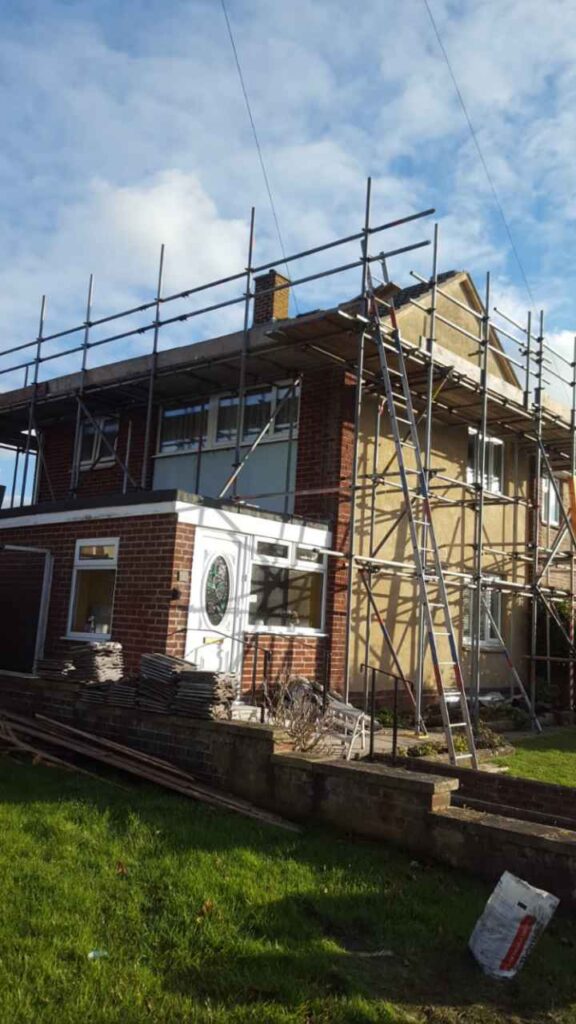 Our company offers a whole range of roofing services to meet your every need including roof repairs, cleaning, moss removal, tiles, ridge tiles, flashing, cladding, extensions, slate roof repairs, guttering, battens, membranes.
We are able to perform a whole range of roof repair services, for example we can conduct thorough inspections to detect if there are any current vulnerabilities in your roof that may allow for leakages.
We can introduce roof coating for your roof which will protect it very well against bad weather and rain.
Many people do not know that their roofs are actually full of weak-spots, for example the shingles could be loose therefore allowing water and moisture to leak in.
This can quickly cause damp which can be highly damaging for your property. We work hard to reduce this through different kinds of roof treatments.
Additionally if you are having problems with roof moss infestations we are able to remove these with the use of chemicals and roof moss killer .
Alternatively you may be looking to install a new skylight into your roof to allow more light into your property. This can quickly increase the value of the property, as well as the aesthetic nature of your home.
If you have an existing skylight we are able to to conduct a service and any repairs that may be required.
Another part of your house that we can service is your attic. Attics are actually very important in regards to keeping heat in your home.
Making sure that they are adequately insulated is vital, therefore we can install insulating measures to make sure that your heating bills do not skyrockets during the winter months.
if you are a new homeowner perhaps you are looking to install a new roof. We are also able to go about doing this. Get in touch today to find out why we are one of the very best roofing companies for miles.